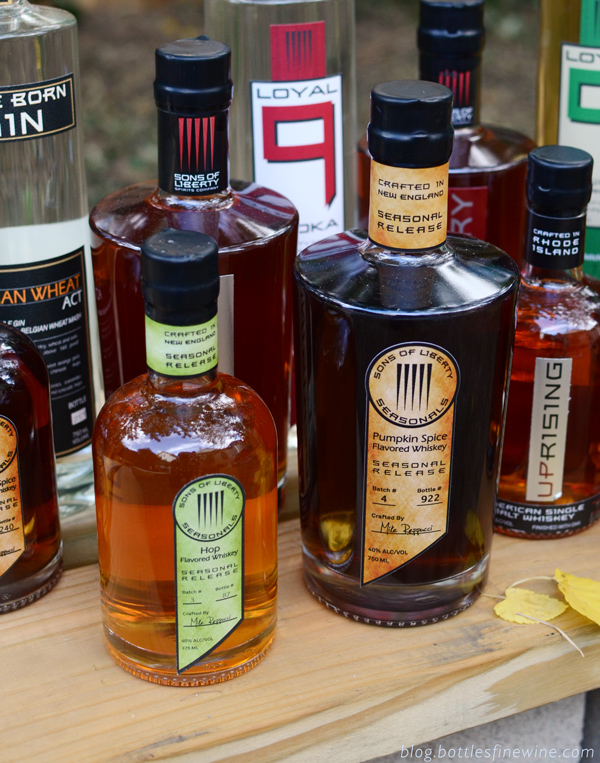 It was a warm, early Autumn day a few years back, and some of the staff at Bottles were on their way to Peacedale. We had been speaking with Mike Repucci, founder of the fledgling Sons of Liberty distillery, and he had invited us down to fire up the still and make some whiskey. How could we say no?
Mike explained the Sons of Liberty philosophy to us. If all whiskey starts as beer (true), then why not make great beer and turn it into fantastic single malt whiskey? As he spoke, he let us taste the creamy, cocoa-laced flavors of the raw spirit coming out of the still, and we were hooked.
Mike has continued to innovate since those early days, and has produced an authentic line of Whiskeys, Vodkas, & Gin that have received accolades from all around the globe. We're so proud to have this kind of home-grown spirit here in Rhode Island, and we're excited to share Sons of Liberty with you.
Cheers,
–  Liam Maloney
THE WHISKEYS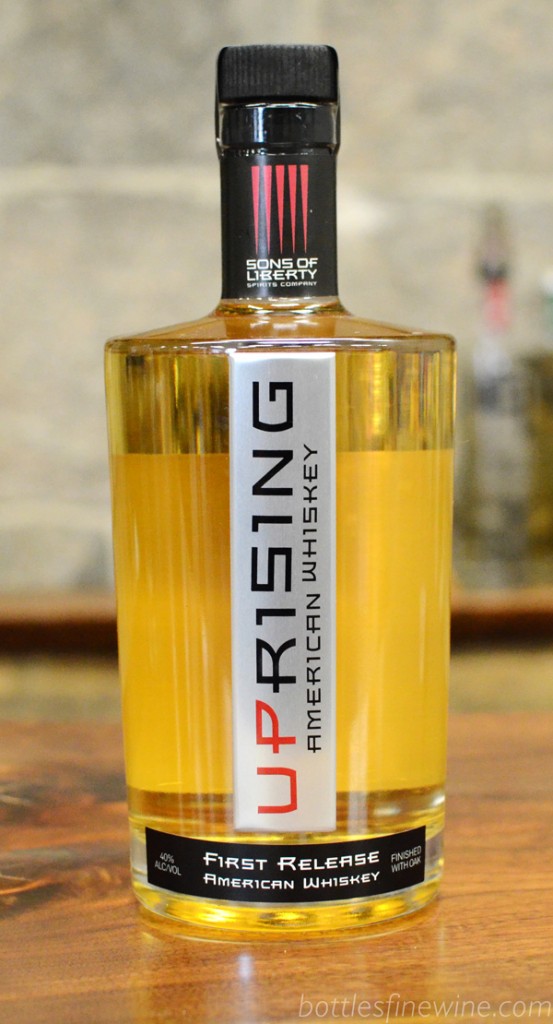 Uprising
The first Sons of Liberty spirit we tasted on that autumn morning. It starts life as a creamy & decadent chocolate stout, and you can taste it in the finished product. Look for light notes of vanilla and caramel, complemented by toasty spice flavors from American & French oak. This is a Scotch drinker's whiskey.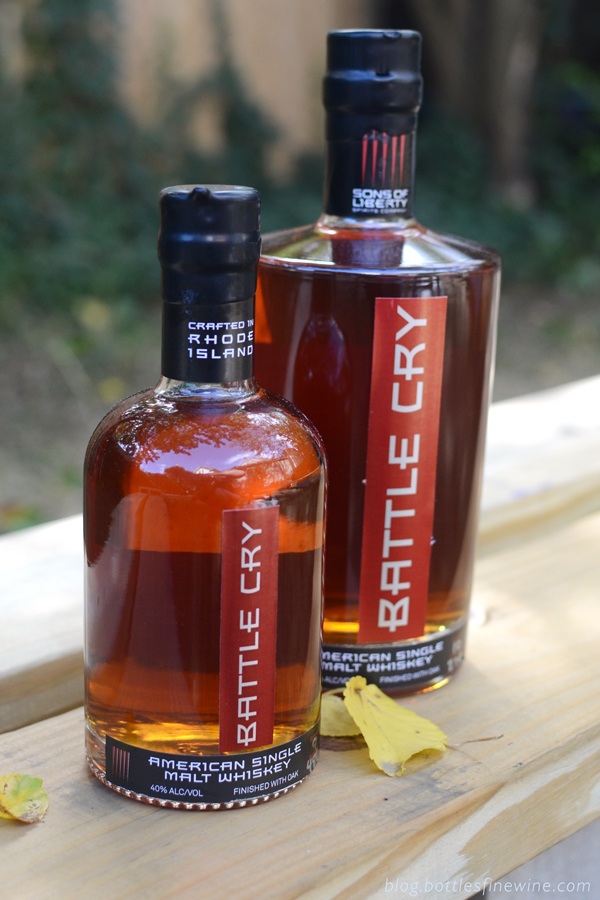 Battle Cry
A Bourbon drinker's whiskey, Battle Cry starts off as a Belgian ale. Utilizing both rye and honey malts, to achieve a balance of dry spiciness & sweet grain flavors, Battle Cry is aged in new American oak before bottling. They also use a strain of Trappist ale yeast to ferment, which adds notes of dark fruits and anise to the dry finish.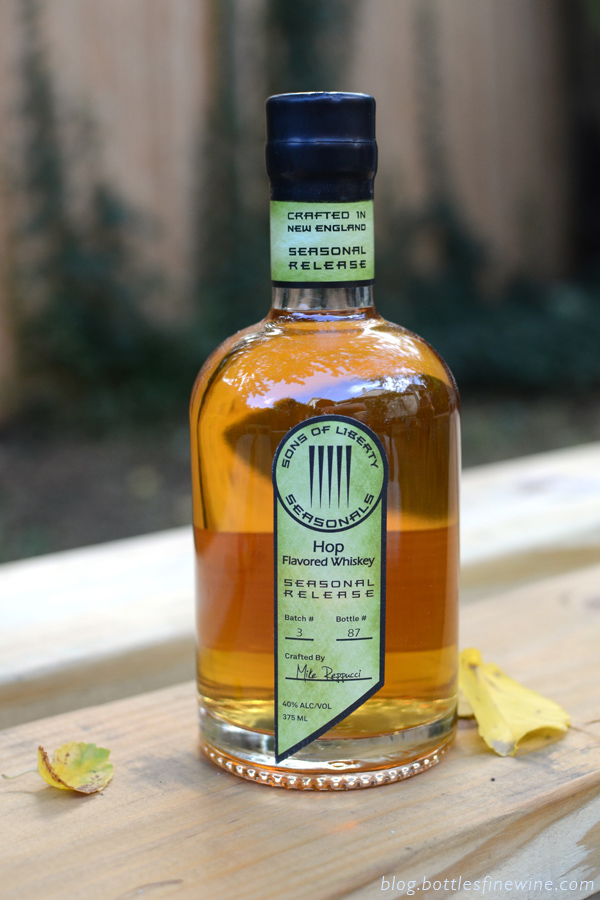 Hop
Brewers have long used a method called 'dry-hopping' to add aroma and flavor to their beers. The same method is used here, when Sons of Liberty distills an IPA and ages the finished spirit in oak with whole flower Citra & Sorachi Ace hops. Herbal & aromatic when young (and the perfect choice for a whiskey & tonic), it mellows with age, becoming more minty & oaky. A whiskey for the cocktail enthusiast, that is as good in a gin cocktail as it is in a whiskey-based one.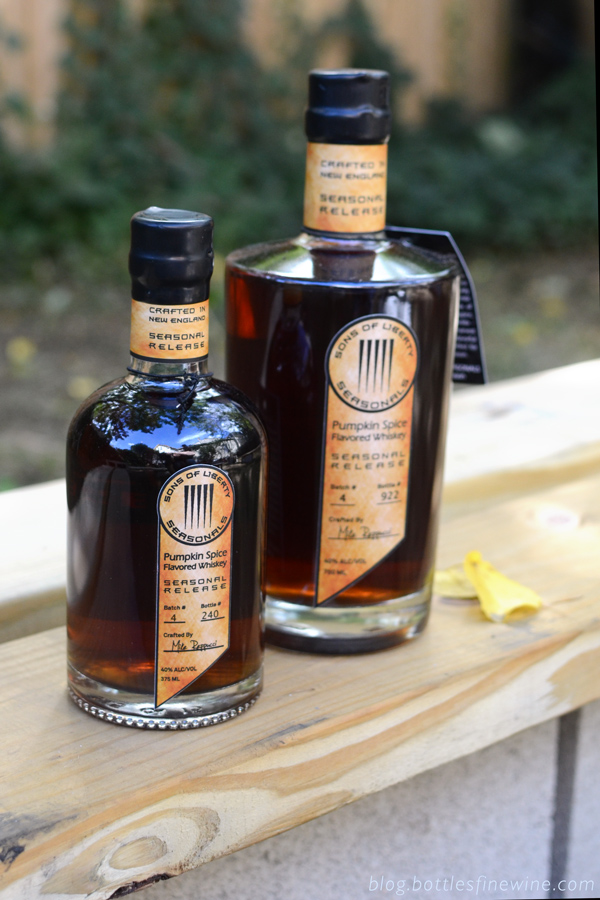 Pumpkin Spice
When you think about it, what would make more sense than turning a warming, spice-laced pumpkin beer into whiskey? This is a craft beer & spirit drinker's whiskey, as the roasted flavors of pumpkin, clove, & allspice are subtle, and secondary to the flavors of the whiskey. Sons of Liberty uses tons of locally grown pumpkins each year, scooping & roasting them all by hand, and carefully aging the finish whiskey on the pumpkin & spice until just the right amount of flavor is achieved. This is a true New England original that we can all be proud of.
THE VODKA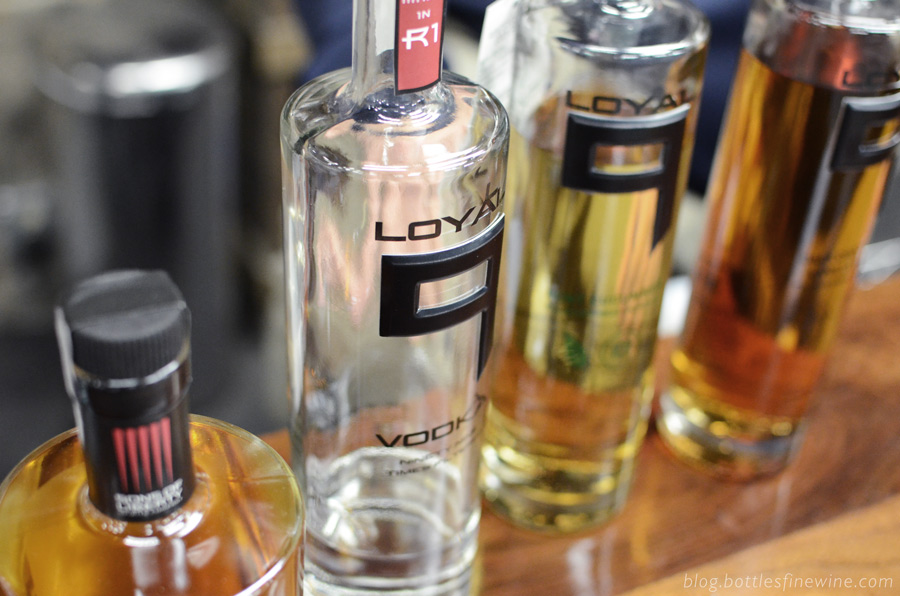 Loyal 9
Loyal 9 is exceptionally smooth vodka, made from corn, and distilled 99 times to achieve a sterling clarity. You'll often find it in our home bars, where we like it on the rocks with a splash of bitters, or in any number of cocktails.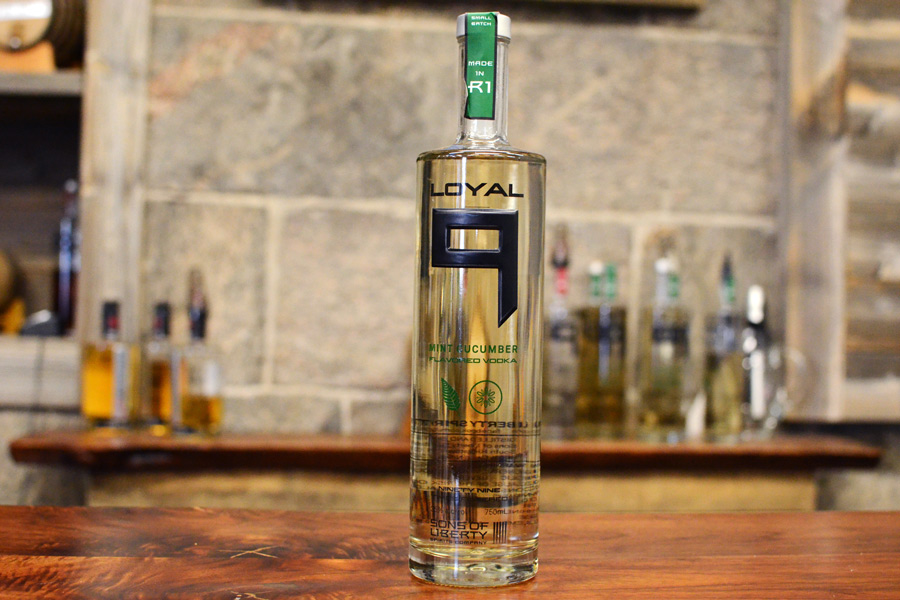 Loyal 9 Mint Cucumber
Sons of Liberty doesn't do anything if they're not going to do it right. So when they say mint & cucumber, they mean it. The base spirit of Loyal 9 is blended with subtle, cooling cucumber, and a fresh blast of mint. It's very refreshing in a vodka tonic, or when blended with lemon juice & simple syrup.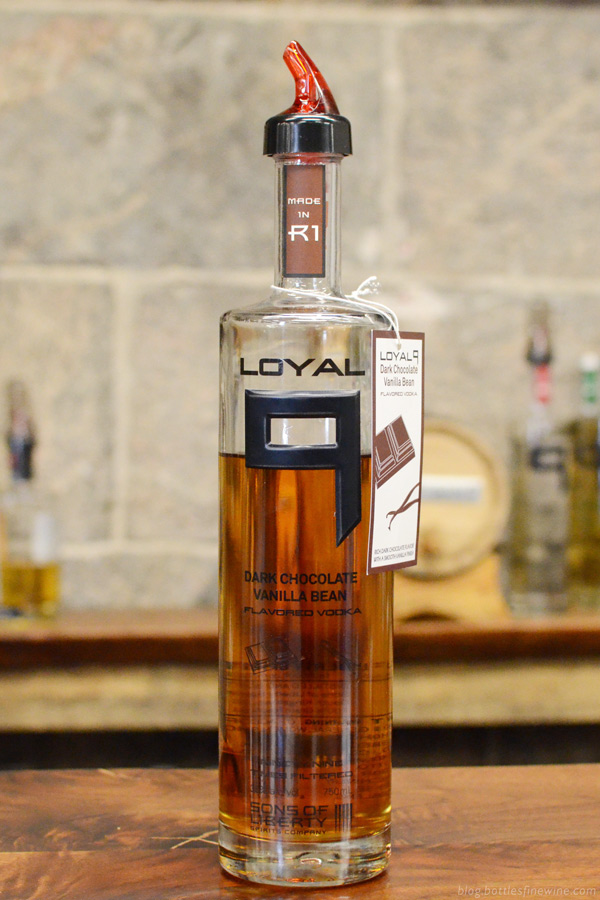 Loyal 9 Chocolate Vanilla
Rather than being a fudgy, milk chocolate kind of vodka, Sons of Liberty continues their style of reserved, appropriately flavored spirits with this expression. Flavors of dry cocoa and a strong undercurrent of real vanilla beans make this vodka the perfect choice for chocolate martinis and white russians.
THE GIN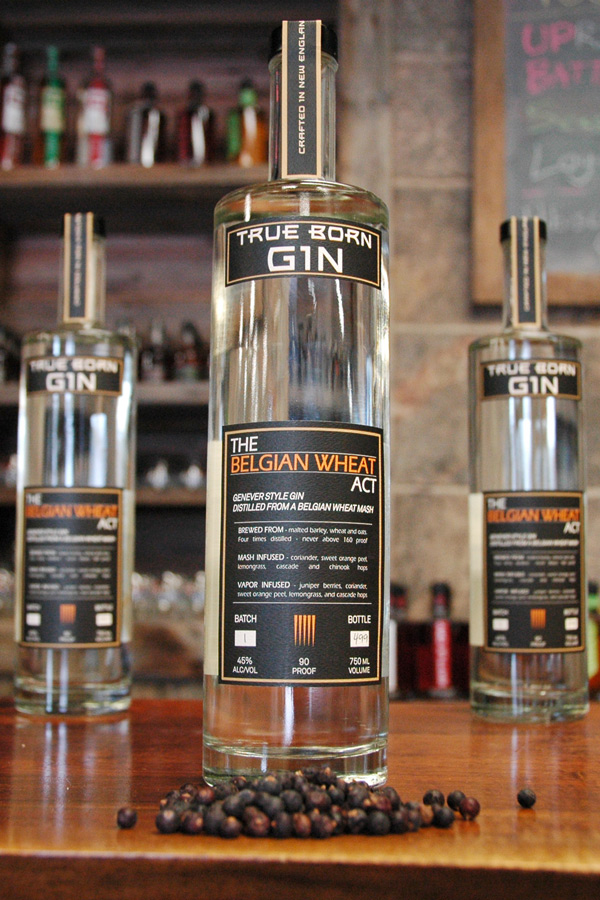 True Born Gin
True Born is a new staff favorite here at Bottles.  Sons of Liberty starts by making truly excellent Belgian Wheat ale, brewed with lemongrass & coriander. It's a beer that could stand on its own as is. When distilled, however, and seasoned with a touch of juniper, citrus, & other botanicals, it completely shines in the glass. We like to shake it on ice & strain it into a chilled cocktail glass, where the lemony flavors really shine. It also makes a memorable Negroni, and a very refreshing gin & tonic.