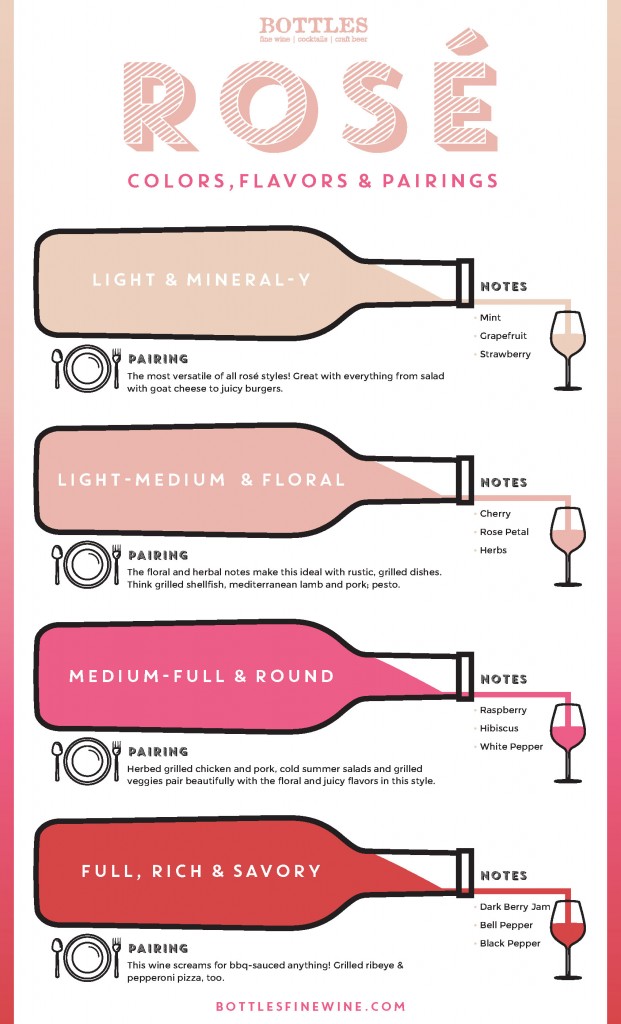 Have you ever had trouble deciding which rosé wine to get when shopping at a wine store?
Well, to help you out, we've created this handy infographic on rosé wine colors, pairings, and flavors. Looking at the color of a rosé tells you a lot about its general flavors and potential food pairings.
Most of the rosés we have on our shelves are dry, and they're definitely not the sweet blush or white zinfandel wines you might be thinking of. Learn more about the particulars on rosé wine in our video.
The color of rosé wine ranges from a light salmon pink, all the way to a deeper ruby-pink tone. Actually made of the same grapes used in red wines, the longer a wine sits on its skins, the darker it is, and the richer and fuller it tastes.
Stop by Bottles for the best selection of rosé wines in town!
Cheers!