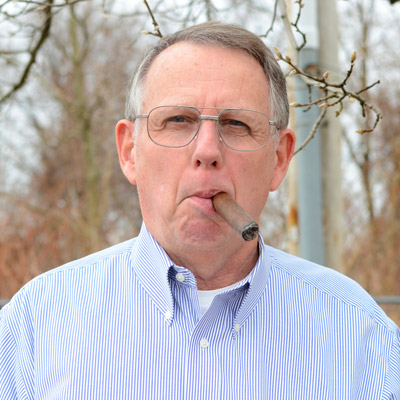 This week, Don is smoking Arturo Fuente 'Short Story' Cameroon, a Perfecto shape (tapered at both ends) from the Hemingway collection. The Hemingway line is among the most popular of all Fuente cigars due to its rich, flavorful Cameroon wrapper. It was dedicated to Ernest Hemingway himself, author of "The Old Man and the Sea" a story of courage and personal triumph over defeat.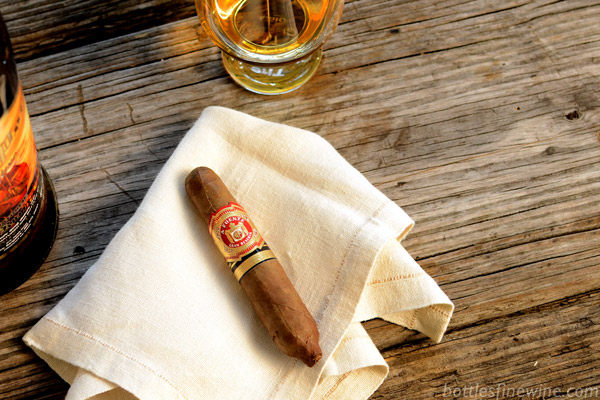 The Arturo Fuente Hemingway Short Story is medium bodied with a slightly sweet finish. A rather small cigar (4 x 49) but with a satisfying taste of cedar, spice and hints of leather. Plus it doesn't take all day to smoke.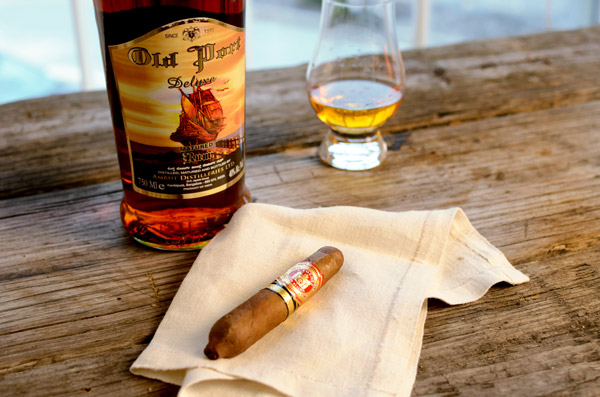 As the weather gets increasingly warmer, we're starting to break out our rum. This makes Amrut Old Port Deluxe Matured Rum the perfect choice for this cigar. A dark, aged rum from India, it has thick rich flavors of vanilla and earthy fruits. The palate is sweet but with a dry finish, making for the perfect pairing with this spicy, leathery cigar. 
Get the pairing at Bottles – Cheers!
Arturo Fuente 'Short Story' Cameroon – $7.99
Amrut Old Port Deluxe Matured Rum – $19.99