Last week we dove headfirst into mezcal with the hopes of getting you as passionate about the spirit as we are. This week we're hoping to help you put your new knowledge into practice by sharing 10 of our current favorite bottles, all stunning expressions of the art, tradition and skill that goes into artisanal mezcal making. Take one or two or more home and taste them side-by-side for a truly instructive (and really, really delicious) tasting experience.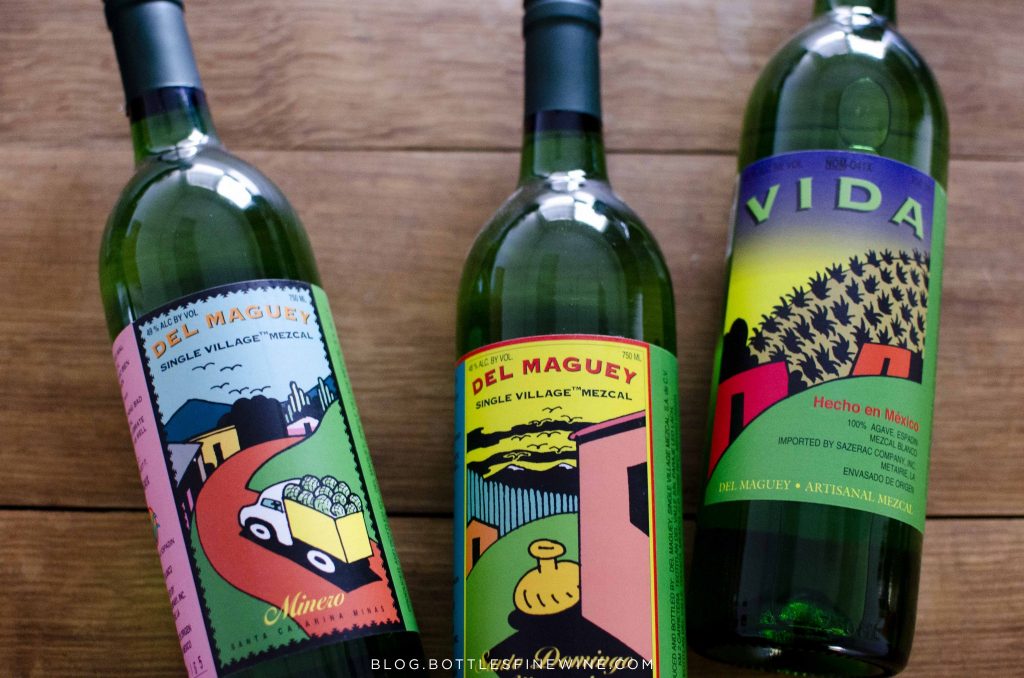 Del Maguey produces spectacular single village mezcals, all with very distinct personalities. The "Minero Santa Catarina Minas" is made in a region of Oaxaca that's only accessible via a small mountain pass, using clear, clean water and well-fertilized pinas that make this bottling extraordinarily approachable. It has mellow flavors of vanilla, fig, charred honey and a hint of lemon – just delicious. $69.99
The Del Maguey "Vida de San Luis del Rio" is an excellent, soft, versatile and user-friendly mezcal made by mezcalero Marcos Cruz Mendez in Oaxaca. The Espadin agave is roasted over a wood burning pit, which lends a complex array of flavors that include honey, vanilla, ginger, cinnamon, burnt sandalwood, banana, and tangerine. A terrific gift for a mezcal newbie, it's suitable for sipping on the rocks or for cocktails. $34.99
Made by mezcalero Espiridion Morales Luis and his son, Del Maguey's "Santo Domingo Albarradas" comes from a lush, tropical region in southern Oaxaca similar in many ways to parts of Hawaii. It's light, with lots of pear and spicy wood notes, with a clean and dry finish. This is the mezcal to pick when you're looking for something that's more elegant and refined, but not too dear. Great for sipping either neat or with a single cube. $69.99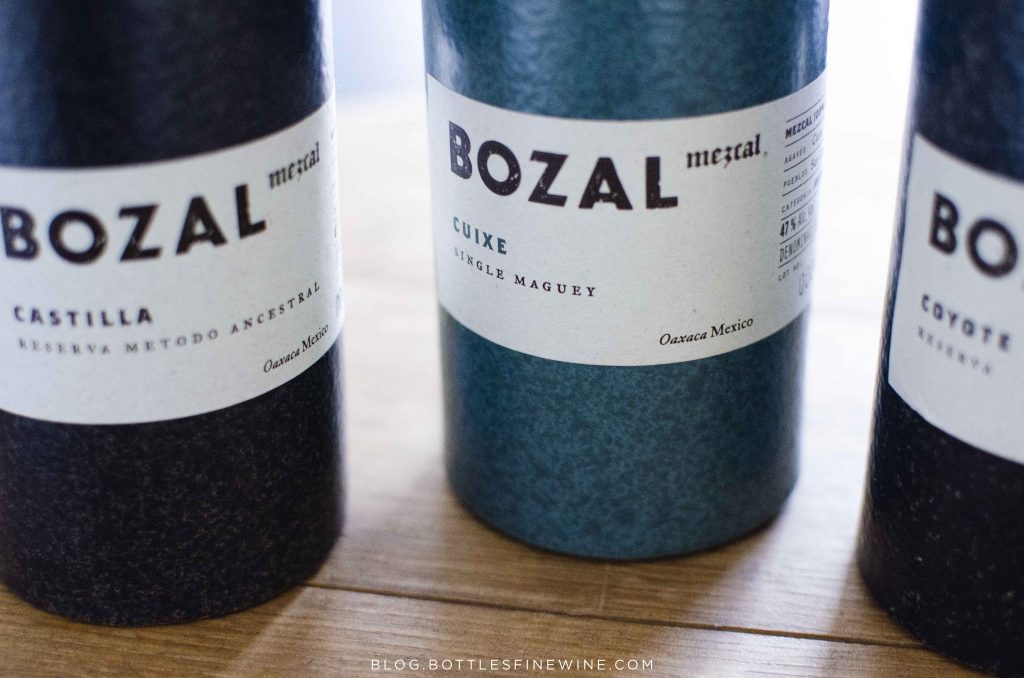 Bozal's "Cuixe." Sure, it's a great looking bottle (really) but it's more than just a pretty package. Cuixe is a very tall, very fibrous agave, which the mezcaleros roast over a wood burning pit. Its flavor profile is a balancing act between fresh and tropical fruit flavors, and earthy, piney, starchy ones. And at this easy price (for a mezcal) it's a great starting point for those looking to explore. $59.99
The Bozal "Castilla" is made from the Castilla agave, which is a close cousin to Espadin, but is smaller and harder to find. The piñas used in the making of this bottle were harvested deep in the Oaxacan valley, in San Juan Bautista Jayacatlan, and contribute a lush, fruity, tropical nose to an otherwise austere mezcal. It finishes with notes of mint, mocha, and subtle smoke. $89.99
If you're really into mezcal, grab a bottle Bozal's "Coyote" while it's here. It's extremely subtle and beguiling, with a rich minerality and marked dark chocolate/cocoa notes. It finishes dry and balanced and wants nothing more than an ice cube to liven up. It's made in Sola de Vega, Oaxaca, in very minute quantities. Very special. $89.99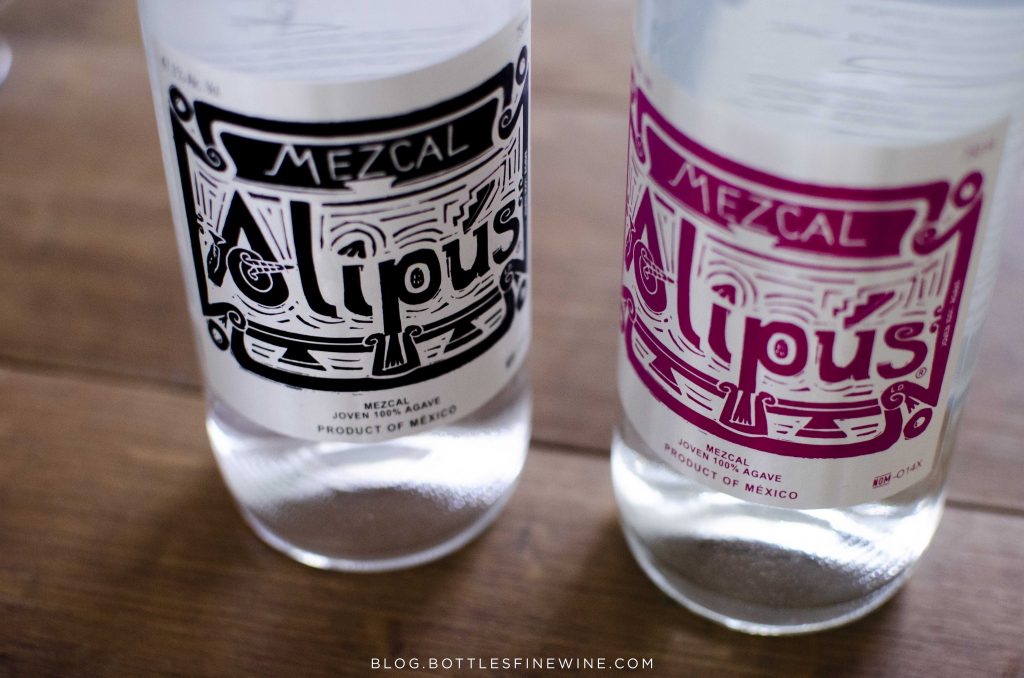 The Alipus mezcals highlight the regions and terroir of their origins. The San Andreas, made by Don Valente Angel Garcia Juarez in Miahualtan, Oaxaca, is the most well known, with a bright and fragrant Espadin agave characteristic, backed up with a piquant alcohol kick. It's a very food-friendly mezcal: The bold flavors stand up well to grilled or roasted meats, veggies and spicy dishes. $44.99
This "San Juan" is the smokiest Alipus. San Juan del Rio is made from Espadin grown high in the Oaxacan mountains where it is very dry, by mezcalero Don Joel Cruz. It's another bold offering, with subtle fruity agave notes balanced by a rich, mouth-coating smokiness. This is the mezcal for that Scotch drinker you know who refuses to try anything but Scotch. $44.99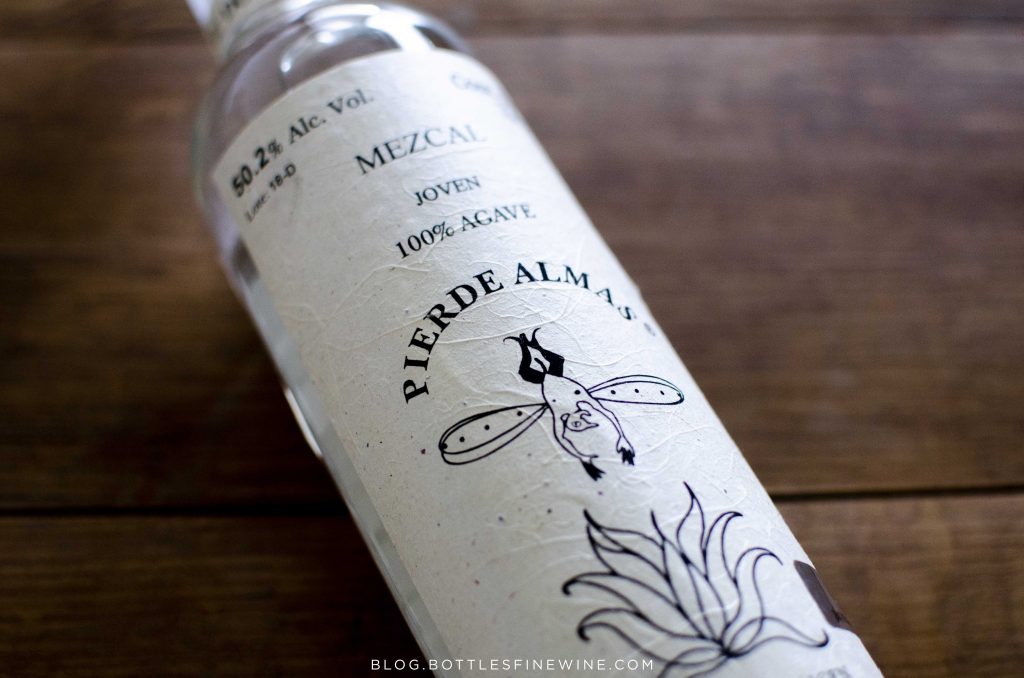 The Pierde Almas "Dobadaan" is the bottle for the super fan. It's the only commercially available Dobadaan (a variety of agave) that we know of, and it's extremely rare. It's made in San Baltazar by Alfonso Sanchez and Gregorio Velasco. The aroma is of a smoldering autumn leaf fire, smoky and rich, with stewed fruit flavors and a finish of clove and sandalwood. $84.99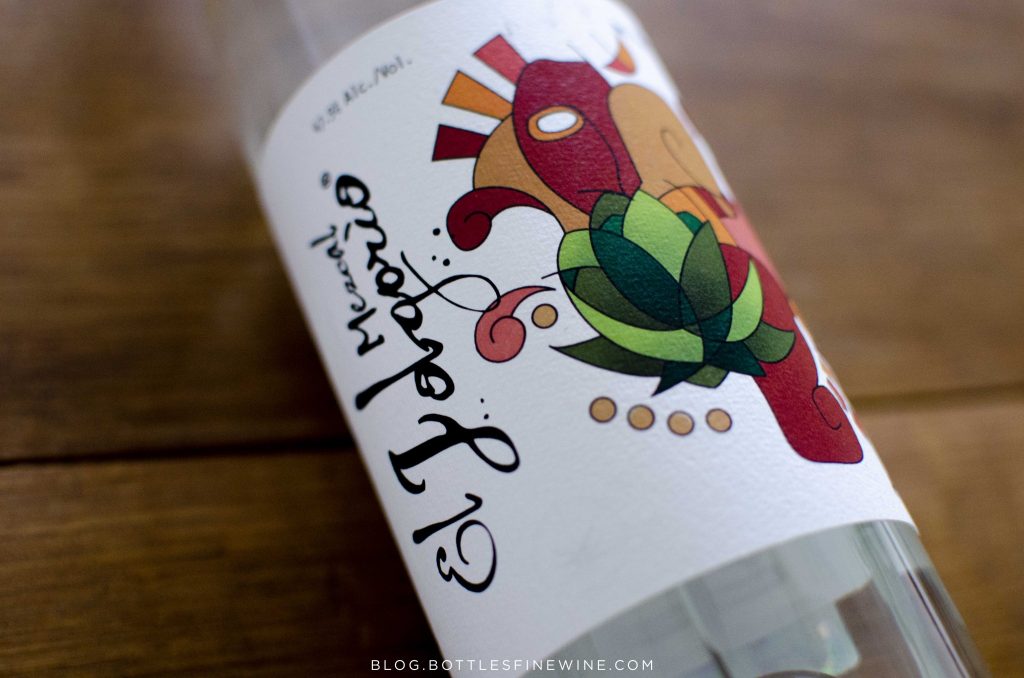 Here it is. The King Of The Agave. Tobala is grown in the wild, and yields ridiculously low harvests. A mezcal made from Tobala is something to be prized and savored. Do yourself a favor – if you're into mezcal, put this El Jolgorio Tobala on your bucket list. It's made by Gregorio Garcia, Gregorio Hernandez, Valentin Cortes in Oaxaca's Santiago Matatlan and is worth every penny. Trust us. $124.99
To learn more about mezcal, stay tuned into our newsletter, where we'll be announcing our May schedule of mezcal tastings. We'll be opening up a new bottle or more each Thursday in May 2018. We hope to see you in store!
prices subject to change
###